06/03/07: What are you looking at??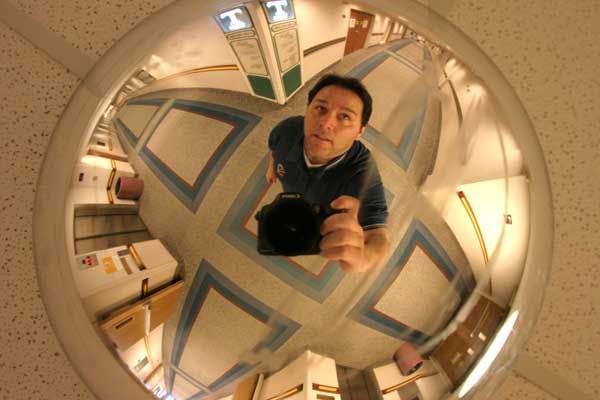 One of my "signature" photos happens anytime I'm around a mirror or reflective surfact. Bonus points if the mirror is in any way parabolic (curved...I guess I just love the fun-house look!). I shot the above image in a hospital corridor -- at the intersection of what must be two very busy hallways -- using my EOS 10D and Canon 15 mm fisheye lens.
Try finding reflective surfaces and get creative with your images. Let me see what you can come up with!
I shot the following picture of a bride and groom at the City Museum in St. Louis -- when I was second-shooting a wedding for my friend Stephanie Raumschuh of
Stevie Photography
.
Labels: creativity