03/28/07: Street Photography
A cool place to learn more about observing and photographing people is -- on the street!
Wikipedia defines
street photography
as "a type of documentary photography that usually features people in candid situations in public places such as streets, parks, beaches, malls, political conventions, and other settings."
Street photography can be an excellent way for a photographer (or just any person) to overcome shyness and learn more about approaching strangers. Sure, it can be a frightening experience -- we all loathe being rejected -- but once you realize that you can approach people and just ask if you can take their picture for a photography learning assignment...you'll be surprised at how many people will let you take their picture!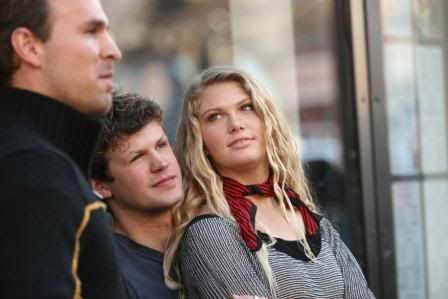 Labels: shooting