02/26/07: The Business of Photography - on DVD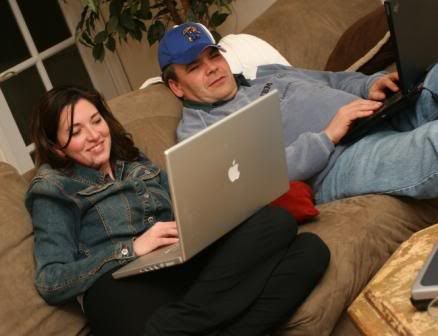 Liana Lehman with Kentucky photographer, Jim Cook.
Atlanta-based wedding photographer and entrepreneur Liana Lehman has recently introduced a new DVD set designed to help make photographers better businesspersons. Her new DVD,
Profit Center
, is loaded with lessons for photographers to learn more about making sound business decisions -- everything from salary planning, budgets, expense tracking / management, to pricing and housekeeping, is covered in the DVD. Be sure to check out Liana's
Photo Biz Bootcamp seminars
if you would like more one on one instruction.
Great stuff Liana -- we look forward to more amazing stuff from you in the near future!