02/18/07: Experience - The Best Teacher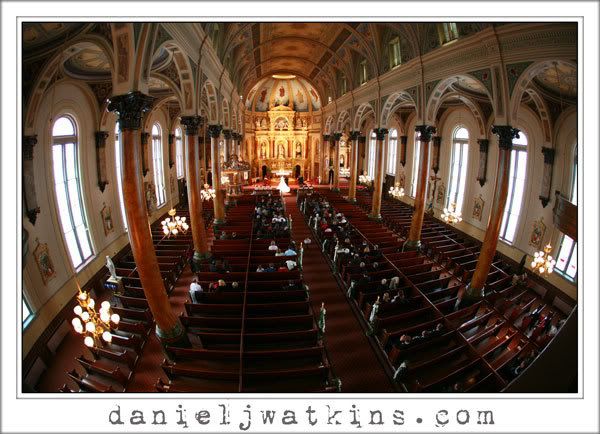 Yesterday was the first wedding of the season for me...though with only seven weeks off since the last wedding of 2006...I didn't have time to get too rusty. But I do have an "experience is the best teacher" tip based on something that happened to me.
I'm a bit old-fashioned when it comes to formal portraits at church ceremony weddings. If time and the church permit, I will set up my Photogenic monolights to create my on location studio and images that rival medium format studio quality shots. Sure, it's a bit of a pain to lug the extra gear around but, for my clients, it's worth it. I was shooting in an old church so I was concerned that I'd need ground lifts (or 3-prong adapters) to power my lights if this church didn't have grounded electrical outlets. So it's always good to have a couple of those adapters handy.
What ruined my plan to use the monolights was another evil twist -- all of the outlets near the altar were dead. I had to use battery powered strobes (sigh) to get my formal shots. It occured to me that I should have checked these outlets when I popped in for the ceremony rehearsal the night before. I could have either brought along one of those handy little outlet testing devices...but even just taking one of my battery charges and a battery would have told me I had dud outlets as far as my extension chords could reach.
So...I've updated my "pre-flight" wedding checklist to verify power availability (more than just checking to see where the outlets are) at the church! Hope you can learn from my experience!
Labels: weddings