10/26/06: Quick and Easy Protection From the Elements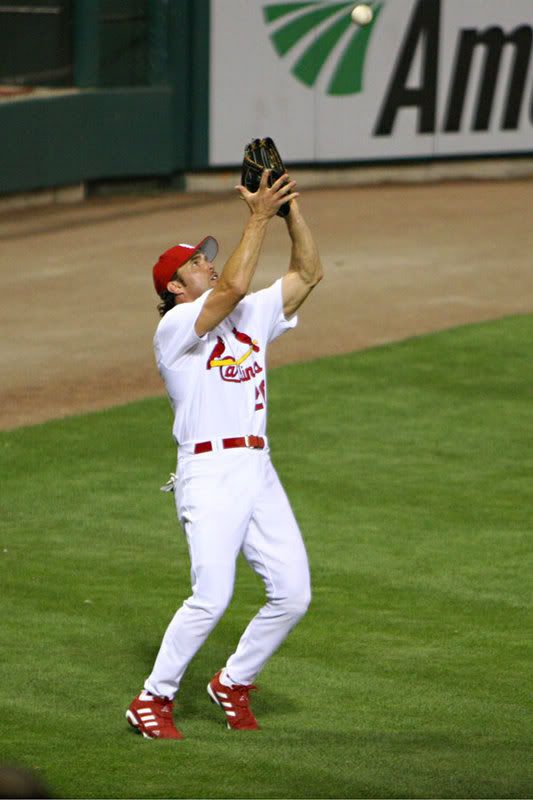 A friend of mine contacted me yesterday for some photo advice. She and her husband got tickets to see the World Series here in St. Louis and she wanted to take her camera, however, the weather forecast included a lot of rain. She said someone at the local camera store just told her to leave her camera at home.
Blasphemy!!
In addition to the normal rain gear I have for keeping dry (umbrella, poncho, etc.), I always have a large ziplock bag in my camera bag. In the event of a sudden down pour, the camera goes inside the ziplock bag which then goes back into the camera bag (which is then usually under my rain poncho).
Fortunately I've never really been caught in a situation where I needed to employ the ziplock bag for very long...but I couldn't believe someone at a camera store would tell her to leave her camera at home -- especially to a rare photography opportunity like a baseball World Series game.