08/03/06: Get CLOSER!
Basic Tip - Get Closer!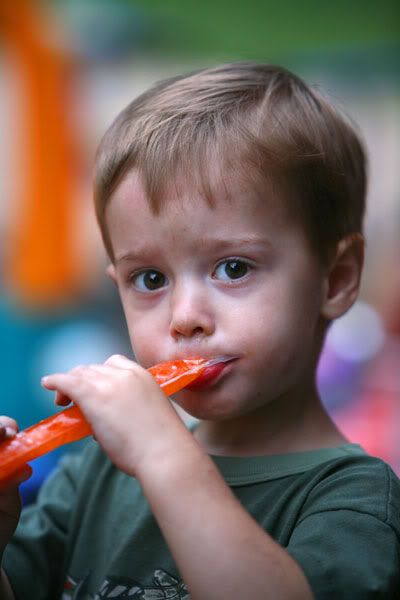 Here's a basic tip for beginners that will help improve your photography -- get closer to your subject. You'll be able to improve the composition of your pictures by simply eliminates parts of the shot that aren't relevant to the shot...getting closer will help you accomplish this. Too often I see people whip out their point & shoot cameras and fire off a shot without taking just a few extra seconds to make the shot better. So get closer to the action and you'll find the composition of your images will improve significantly.