05/14/06: Learn by watching the pros!
Wedding Photography - Learn by Watching the Pros!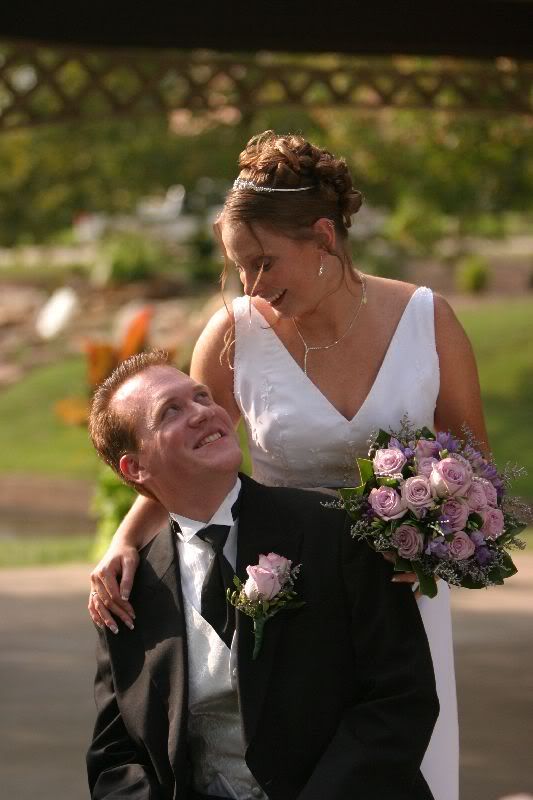 It's the busy season for weddings!
Yesterday I was at a popular local park (shooting a wedding) and I counted no less than FIVE other wedding parties at this park being photographed. It occured to me that if you are new to wedding photography, or are an aspiring wedding photographer...you can learn a LOT about posing / creative lighting / shooting angles, etc. by watching pros at work. And you don't even have to go to work as an assistant to observe many top professionals at work. Find a popular photo spot during the busiest wedding season -- and go there! Between 3 PM and 5 PM on a given Saturday in May would seem to be the best time. So watch and learn!